Cairns Street Chaplains are a group of specifically trained Christian volunteers from across all Church denominations who want to make a practical difference in the city of Cairns, by caring for alcohol and drug intoxicated or other vulnerable people and by helping keep the night club precinct safe.
The organisation wanted a website which communicated clearly what the Cairns Street Chaplains do and was an easy to navigate access point for financial supporters and volunteers.
The site is designed for all screen sizes, resizes dynamically, contains various contact and signup forms and a news section to share latest updates.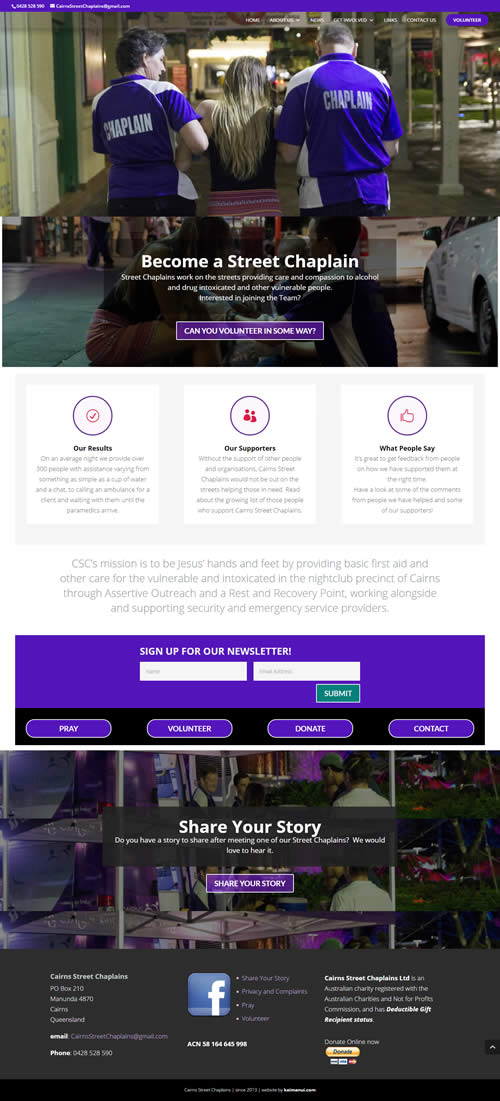 Learn More